HARRIS COUNTY, Texas – A Houston pastor and his wife were killed in a street-racing crash late Tuesday.
Harris County Sheriff's Office deputies are searching for the driver of the truck that slammed into their car, then fled the scene. They've identified him as 21-year-old Alexis De Larosa Sosa.
Family members say Jesse Estrada Sabillon and Maria Sabillon were headed home just after 9 p.m. after visiting a niece who had just given birth.
They were less than five miles from their house when their BMW was T-boned at the intersection of North Sam Houston Parkway and Bammel North Houston.
"They didn't deserve this," Jesse Vladimir, the victims' son, said. "They didn't deserve to get taken away like this."
Vladimir was still in disbelief after getting a knock on his door from the Medical Examiner's Office letting him know that both of his parents were dead.
The couple's middle son said the horrific crash should've never happened.
Deputies say a Chevrolet pickup truck was racing a Dodge Challenger on the North Sam Houston Parkway west feeder road around 9:15 p.m.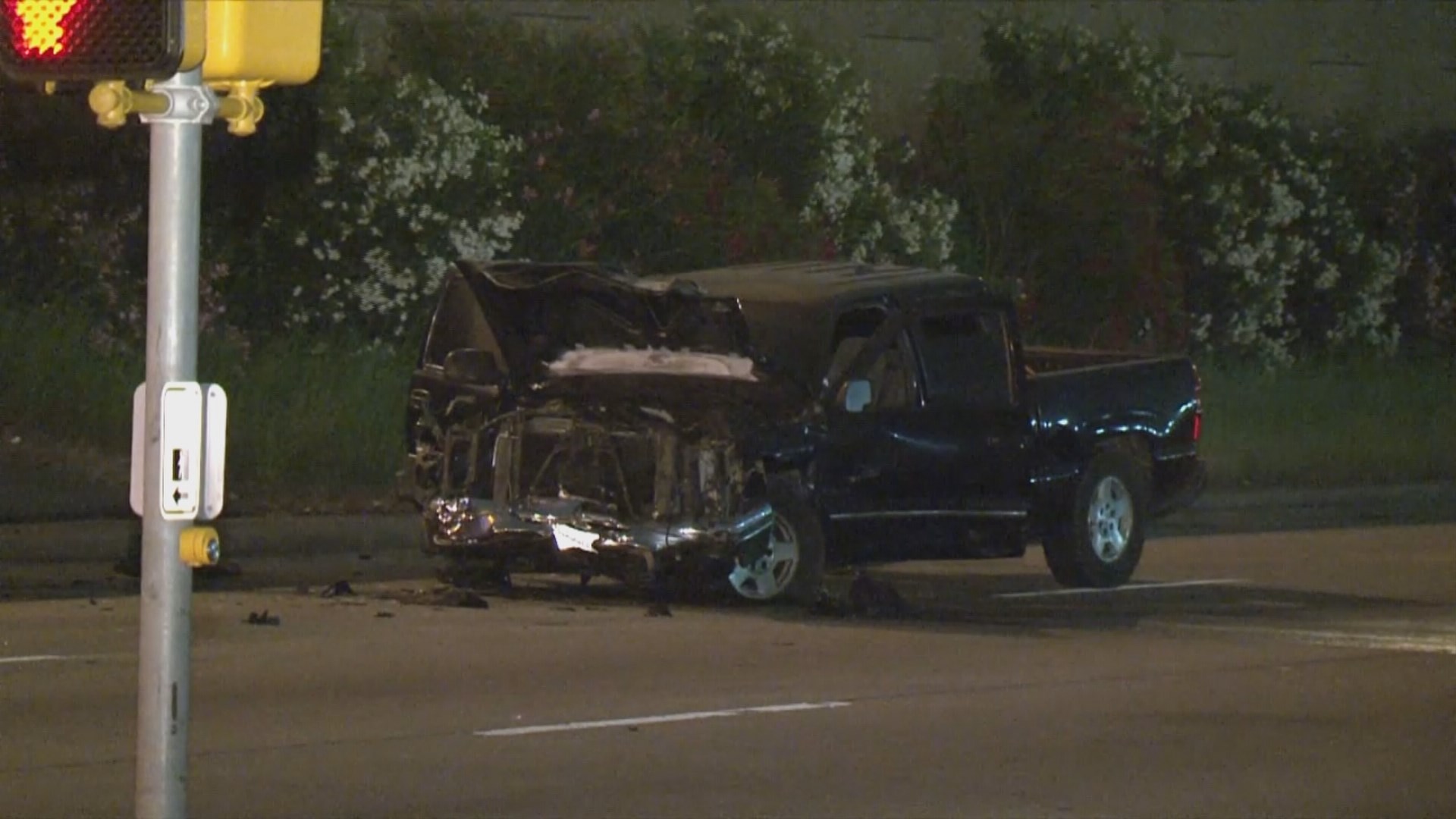 Deputies are searching for a suspect driver after a truck slammed into a car killing two people in a hit-and-run accident in northwest Harris County Tuesday night. (Photo: Metro)
The pickup blew through a red light and hit the Sabillons at full speed.
Investigators are calling the driver of that pickup truck a coward after he abandoned the pickup at the scene and fled on foot. They plan to test the airbag for DNA to help identify him.
"City streets aren't made to be raced in," Vladimir said. "That's why we have traffic lights and law enforcement and signs that tell you the speed limit for that reason."


Source : http://www.khou.com/news/crime/2-killed-after-truck-slams-into-car-along-n-sam-houston-parkway/130651833