Ex-Chesapeake CEO Aubrey McClendon dead after car accident
by Matt Egan and Jackie Wattles @CNNMoneyMarch 2, 2016: 4:10 PM ET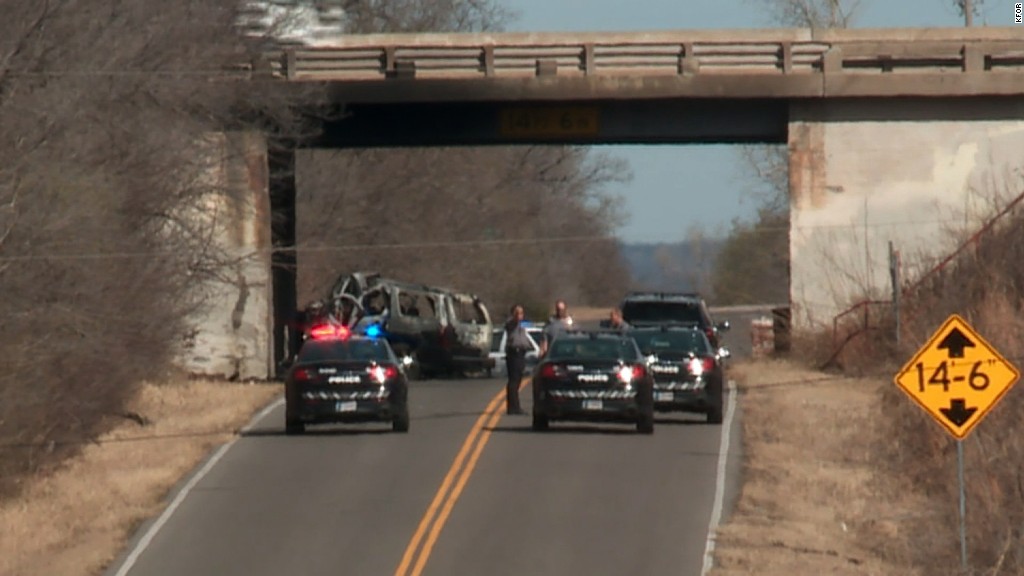 Former Chesapeake CEO killed in car crash
Former Chesapeake Energy CEO Aubrey McClendon, a pioneer of America's recent energy boom, died in a fiery car crash on Wednesday, one day after being indicted by a federal grand jury.
McClendon, 56, was driving alone and traveling very fast when his car "drove straight into" a wall of an overpass, according to the Oklahoma City Police Department. His 2013 Chevy Tahoe was immediately engulfed in flames.
"There was plenty of opportunity for him to correct and get back on the road but that did not happen," Captain Paco Balderrama of the Oklahoma City police said at a press conference.
Many considered McClendon to be one of the leaders of the U.S. shale oil and natural gas revolution that has transformed the global energy landscape. He founded Chesapeake (CHK) in 1989 and during a tumultuous 24-year reign turned the company into a powerhouse.
Source CNN