Police have arrested a man in Sydney for allegedly throwing rocks through the windows of the Lindt cafe, the site of last year's deadly siege, overnight.
Officers arrested a 34-year-old man after a chase through the city, during which he allegedly assaulted officers.
He was arrested this morning in Kings Cross.
Police Commissioner Andrew Scipione said the attack was "outrageous", but seemingly unrelated to the siege or the current inquest.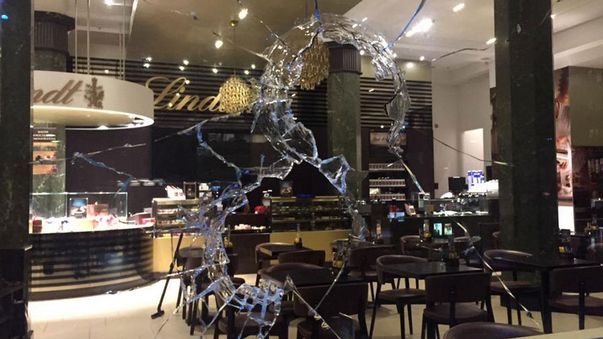 Windows were broken and rocks found inside. (9NEWS)
Police said it is being treated as a case of malicious damage.

Read more at http://www.9news.com.au/national/2015/06/03/05/18/lindt-cafe-site-of-sydney-siege-vandalised#HkpjhwFzcCmkbjGd.99